What Is The Fed's Next Move?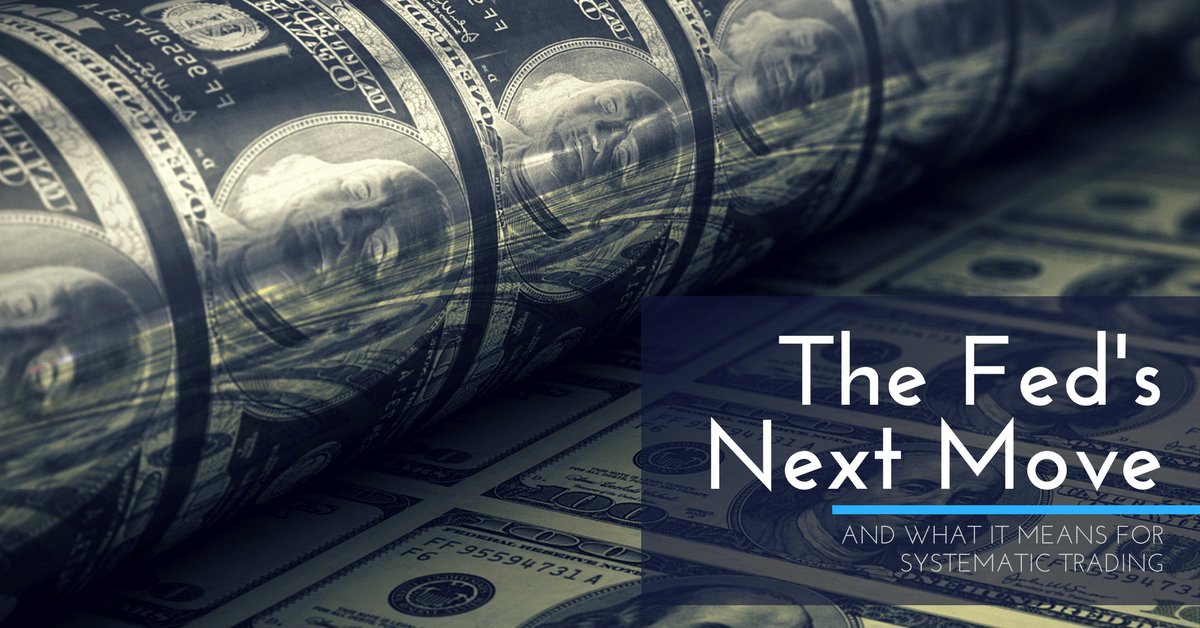 This has been the Trillion Dollar question for the last few decades (20 years now, and counting) that I have been actively trading. Thankfully, I made the decision almost eleven years ago now, to eliminate prediction, forecasting and fundamental data from my trading process and focus on the absolute fact of price.
While listening to guests on Bloomberg Friday morning debate the Fed's next move, I realized that literally as far back as I can remember, some very well informed market pundits have been calling for bond yields to go higher, and have made very compelling arguments for it...yet yields have continued lower. When I started trading in 1997, 10 year U.S. Treasury yields ticked up to 6.98%, and I remember people on CNBC debating that rates "had" to go up from there. Currently they are trading at 2.25%, and the debate has been going on over those entire 20 years. Bond bulls in that time frame have made a significant amount of money. Pundits continue to over-analyze all of the macro factors that might influence the Fed's decision. The amount of fundamental data that one could factor into any analysis of the Fed, interest rates and the economy is literally infinite. This "infinite data" dilemma is one of many reasons that I made the decision long ago to objectively trade price and avoid forecast and prediction.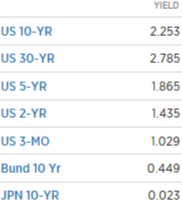 Many have argued, especially in the last decade or so, that yields "have" to go higher. Current Japanese 10 year debt, JGBs, yields 0.023, yes 2 basis points, and the German 10 year Bund sits at a whopping 0.449. So technically, although U.S. yields are "low" in comparison to the last few decades, they are still comparatively higher vs other markets.
With all of this being said, Systematic Trend Followers have no opinions whatsoever about any of it, and believe that there are better and more profitable ways to approach markets. By objectively following price and their process.
From a purely longer term trading perspective, which is the only thing that we focus on, 10 year US yields are trading below their declining 200day Moving average, which is a signal of weakness. This positioning can change at any time, as markets are fluid, but for now, we are positioned on the short side of yields and on the long side of Bonds via a long position in TMF. Yields have rallied in the last few weeks, and the overhead 200 day moving average could be a telling test, if they continue higher. In the meantime, we continue to be on the short side of yields, but as always, no predictions, no opinions, careful position sizing and stops are always in place.