Sizing up Opportunities in Energy and Crude Oil Stocks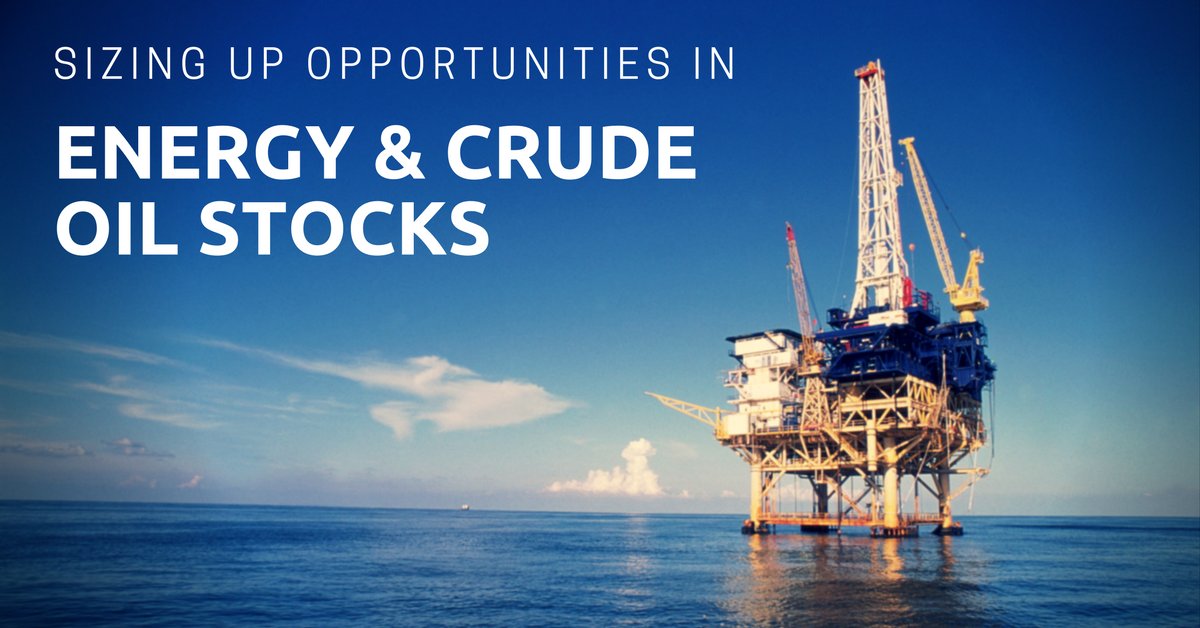 Last week the SPDR S&P Oil & Gas Exploration & Production ETF, XOP, closed over it's 200 day moving average, having been below it since April 2017. The S & P Energy Select SPDR ETF, XLE, has been over it's 200 day moving average since mid- September, and I have been long XLE since then.
A quick look at both charts shows that XOP seems to offer more upside, based on historical performance. From the 2009 lows to their 2014 peaks, XOP gained 284.4%, from a low of 21.02 to 80.81 high, (see charts below). In the same time period, XLE advanced 198.9%, from 30.98 to 92.60, trough to peak. Both ETFs topped in Q3 2014, had sizeable declines and bottomed out in January 2016. From the 2016 low, to the recent high, also in 2016, XOP rebounded 105%, while XLE added 60%. The main reason for this outperformance may be the fact that XLE is dominated by mega caps Exxon Mobil and Chevron, while XOP is comprised of much smaller capitalization, higher beta names, which tend to outperform in up cycles, but also decline more in down cycles.
After reviewing these numbers it seems that XOP is a much better position which offers more upside, which it may. However, a traders job is to manage risk first and protect downside. Up markets often take care of themselves, it is the downside that can wreak havoc on a traders P/L. One method that I use to manage risk in my accounts is volatility based position sizing using Average True Range, ATR. Essentially, more volatile positions have less capital allocated to them than less volatile positons. This is a common practice among Trend Following traders and many other systematic traders. More volatility does not necessarily mean more risk, but it does mean wider trading ranges. In the subsequent Energy stock decline, however, from late 2014 to early 2016, XOP lost 73% of its value, while XLE declined by 48%.
As I analyzed the current position sizing data between XLE and XOP, the "outperformance" gap narrowed considerably. Based on daily range, XOP is more than twice as volatile as XLE. XLE trades in a daily range currently of .70 (rounded up from .697 to be exact) versus a share price of 68.68 (Friday's closing price, 11/03/17), so a range of 1.02%. XOP has a daily ATR of .75 (.749) vs a closing price of 35.35, so a 2.12% range. Essentially, because XOP is more than twice as volatile as XLE, a position in it would get less than half the capital that an XLE trade would, using volatility based position sizing.
I do not use price targets, but to gauge potential returns, at a minimum I look at where a market has traded over the last 12 months. Following is the position sizing math on both positions, using the recent 12 month high as a hypothetical assumption. I ran the numbers from Friday's closing price and also from each ETFs 200 day moving average:
Hypothetical $100,000 account
0.25% risk vs equity
Symbol
XOP
XLE
Today's Date
11/05/17
11/05/17
Last Closing Price
35.35
68.68
ATR
.75
.70
Daily Volatility Range
2.12%
1.02%
2x ATR Stop
1.50
1.40
Risk $
250
250
($100,000 acct x .25% risk vs equity)
Position Size
166
178
$$ In
5,868
12,225
12 month high
44.59
76.04
Distance to 12 mo. High
9.24
7.36
Potential $ gain to 12 mo. high
1,533
1,310
(from current price)
200 day Simple Moving Avg.
34.12
66.67
Distance: 200sma to 12 mo. high
10.47
9.37
Potential $ gain: 200 sma to 12 mo. high
1,738
1,667
(distance x share size)
As the numbers indicate, once we incorporate volatility based position sizing, the "potential" hypothetical return assumptions are much more narrow in distance form each other, then the pure performance numbers of each ETF would dictate. The summary to the exercise is this. If both ETFs continue higher, XOP may outperform XLE by a wide margin, but on a risk adjusted basis, the gap is not anywhere near as wide as a first glance would lead many to believe. If the trades unwind, by adjusting the amount allocated to each position using a fixed percentage of equity, the losses would be similar. Volatility based position sizing helps manage risk in accounts and provides a key guideline for exposure.