My Top 10 Trading Books and What I Learned from Them/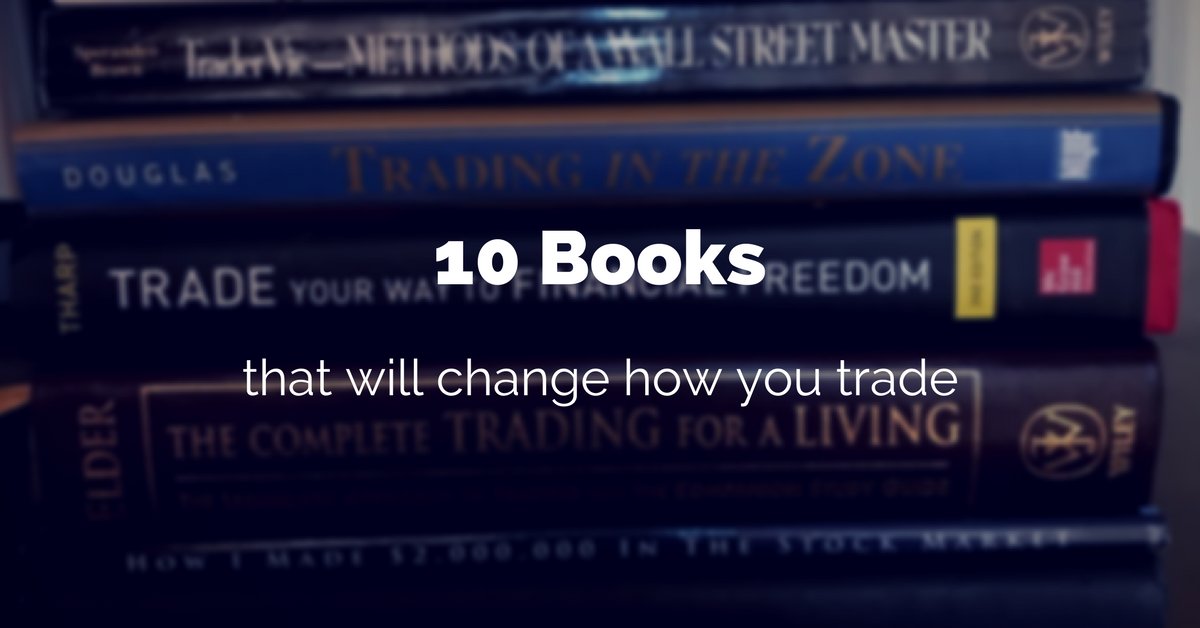 Past performance has no bearing on future results.
For informational purposes only, not a recommendation to buy or sell any securities. Please see our Disclaimer.
Over the last 30 years, I have read a few dozen trading books or more, with the first one being "Winning on Wall Street", by Martin Zweig, still a great read for me. The list below are my 10 favorite trading books across a variety of specialties, in order and a brief summary of key lessons that I learned from them.

Livermore will always be number one for me, after that, 2 through 10 are very comparable to me in value. Each has helped shape my trading in one way or another.
1. Reminiscences of a Stock Operator (The Jesse Livermore Story) by Edwin Lefevre
By far, my all-time favorite trading book ever. I first read it in 2007 and it had a life changing impact on my approach to trading. So many valuable lessons.
Taught me that the big money was made in the big swing, and not in trying to trade in and out of positions and markets all day, every day.
That the big money was made in "the sitting" and the importance of not losing my position to try to save a few ticks in an overall big move.
To sit in my winning positions and cut losers.
To trade in the bigger, more liquid names I can find.
2. Market Wizards by Jack Schwager
The first in his MW series. To hear Jack interview some of the greatest traders ever and get insights into their mindset and approach was invaluable.
To hear them discuss how they developed, overcame early setbacks and their current process is something that sticks with me every day.
My favorite chapters were Marcus, Kovner, Dennis, PTJ, Seykota and Hite.
3. Trade Your Way to Financial Freedom by Van Tharp
My favorite book to really dive into the mental aspect of trading and trading math, position sizing, money management and expectancy.
For me, the mental aspect, trading process and math behind it all are the most important elements in good trading.
4. Trend Following by Michael Covel
Another book that helped change my outlook on trading permanently.
My first introduction into the fact that there were multi-billion dollar funds trading price only, across multiple markets, with no need for fundamentals or prediction.
Once I learned that other's in the real world were doing it successfully with billions, I realized that it could be done.
That price is all that is needed to trade successfully.
5. Secrets for Profiting in Bull and Bear Markets By Stan Weinstein
A classic from 1987.
Very deep into moving averages, price action, and taught me the use of stage analysis.
6. The Complete Trading for a Living by Dr. Alexander Elder
The most complete of all of the trading books on my list.
The first book I would give to someone who knew nothing about trading and wanted to learn the basics.
It addresses the basics from A to Z.
Method, Mindset, Math, technicals, psychology.
7. Trading In The Zone by Mark Douglas
Goes extensively into the mindset and psychological approach of successful trading.
A core read.
8. How I Made $2,000,000 in the Stock Market by Nicholas Darvas
Darvas traded price and price breakouts only.
A fascinating read for those who want to dial in on a price only, no fundamentals approach.
9. Trading Systems and Methods by Perry Kaufman
My favorite pure technical analysis/systems building book.
Kaufman is considered a legend in the systematic trading field, and this book goes heavy into moving averages and momentum.
10. Trader Vic - Methods of a Wall Street Master
A very simple read from a great real world trader as well.
Another book that introduced me to the concept of price and moving averages.