Micron Technologies (MU) Breaks Out To A 15 Year High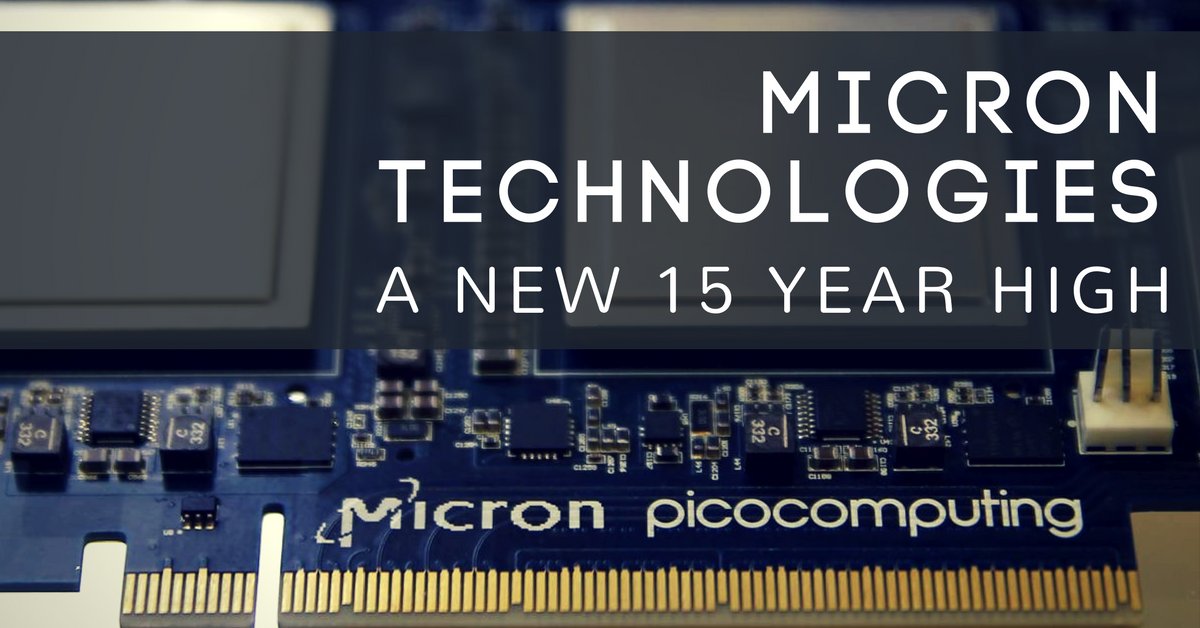 Micron Technologies (MU) closed at $39.33 today and made a new 15 year high. Many longtime Twitter followers have been with us in this trade since we took our long position July 12, 2016 at $13.23 (screenshots below). It was our third attempt at MU in a few weeks, as we had been stopped out on our prior two entries that were signaled when price closed over the 200day moving average. Some opined that MU was "an $8 stock" and their fundamentals were weak. It has often been said that we can learn a lot from our losing trades, but winning trades offer valuable lessons as well. From our systematic approach, here are a few key points:
1. ENTRY
We took the long signal for the third time in a few weeks because we were just following the process. We posted on July 4, 2016: "Monitoring $MU for over 200sma. 0 for 2 this cycle, when it finally lifts off, should have room to run". For some, going in for the third time can be difficult, which is why we defer to a systematic approach of getting the signal, sizing up the risk and the position, setting the stop and letting the trade go to work. Stops in, emotions out.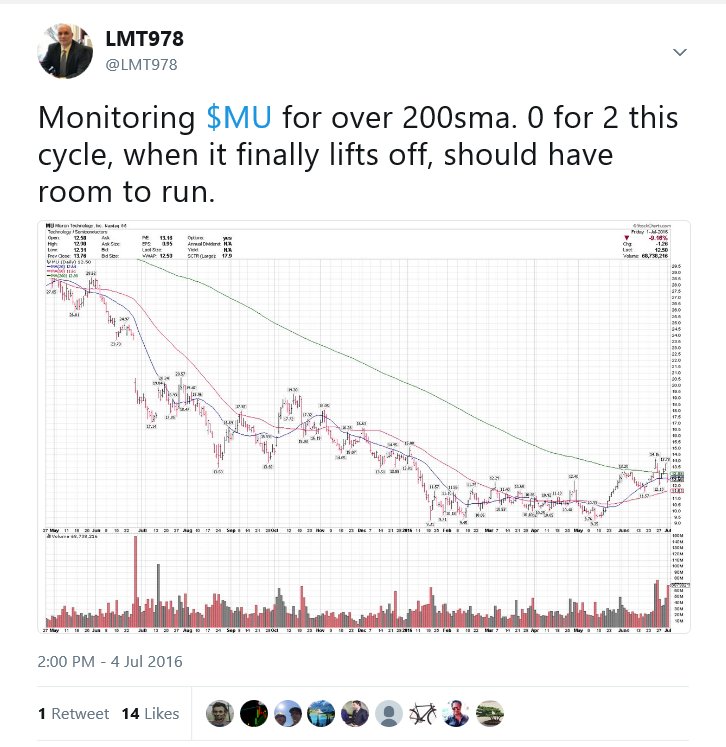 2. NO FUNDAMENTALS
From a fundamental perspective, there was zero time or effort put into looking at any fundamentals. Micron's financials, their EPS or sales stats, debt, their position in the semiconductor industry, their competition, none of it comes into play at all. As I have said before, we can't know everything about everything, and fundamentals often lead to confirmation bias, so we just focus on price action, since that is simple enough to follow.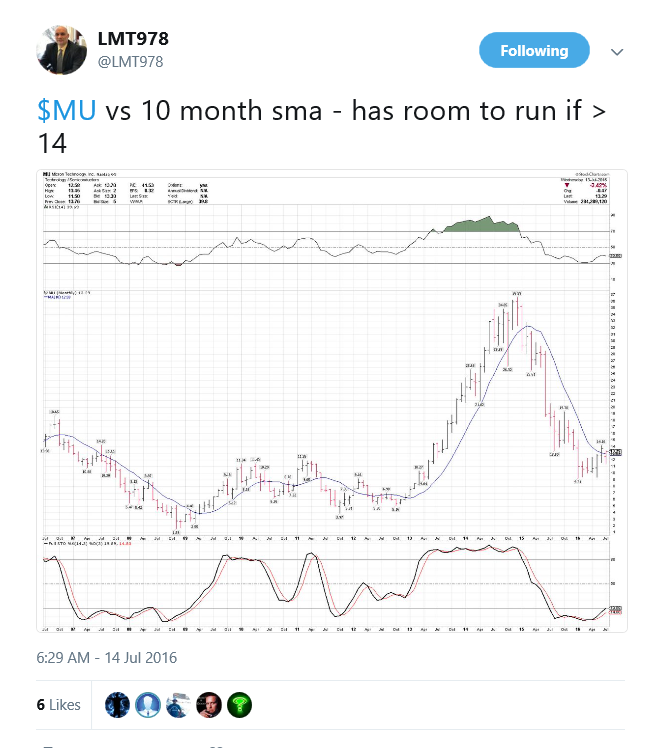 3. HOLDING WINNERS
According to our pre-defined exit process, we did scale out of half of the position in May 2017, as posted on our Twitter feed, for a little over +100% in that piece of the position, and have stayed long in the balance of the position, currently at +197%, until our trailing price based stop is hit. We don't spend any time at all along the way trying to forecast or predict what Micron, or any other position for that matter, will do going forward. A trader does not have to know what any stock or market is going to do to know what they are going to do under various outcomes. Our process is built around the core money management concept of smaller losers vs bigger winners. We don't worry about anything other than our price based exit signal. We give the positions room to work.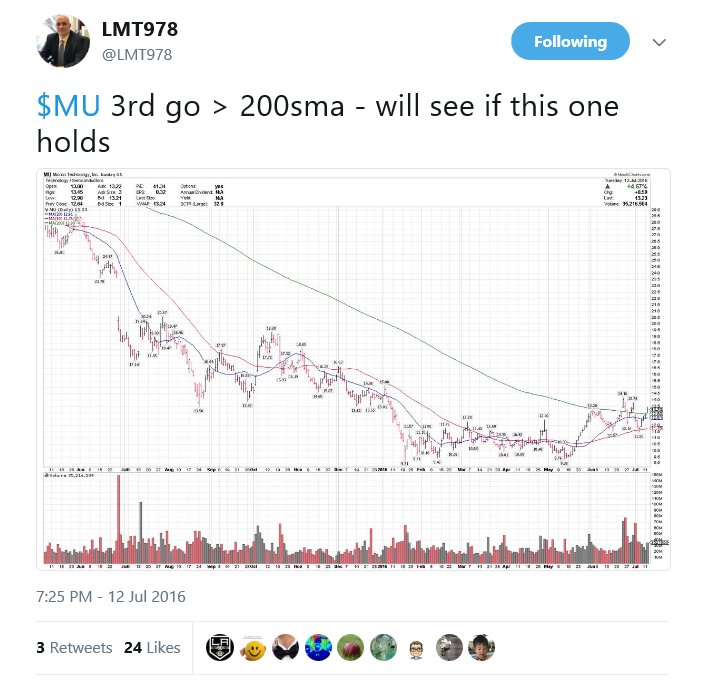 4. PREPARING FOR ANY OUTCOME
As Trend Followers, we know that trends can persist in either direction for much longer than people think, and they can also end at any time. The absolute top for Micron in this cycle could be today, or it could be months or years down the road. We know that we do not know for certain, and neither does anyone else. Based on that premise, we will continue to follow price and our trading system. Stops in, emotions out, no predictions.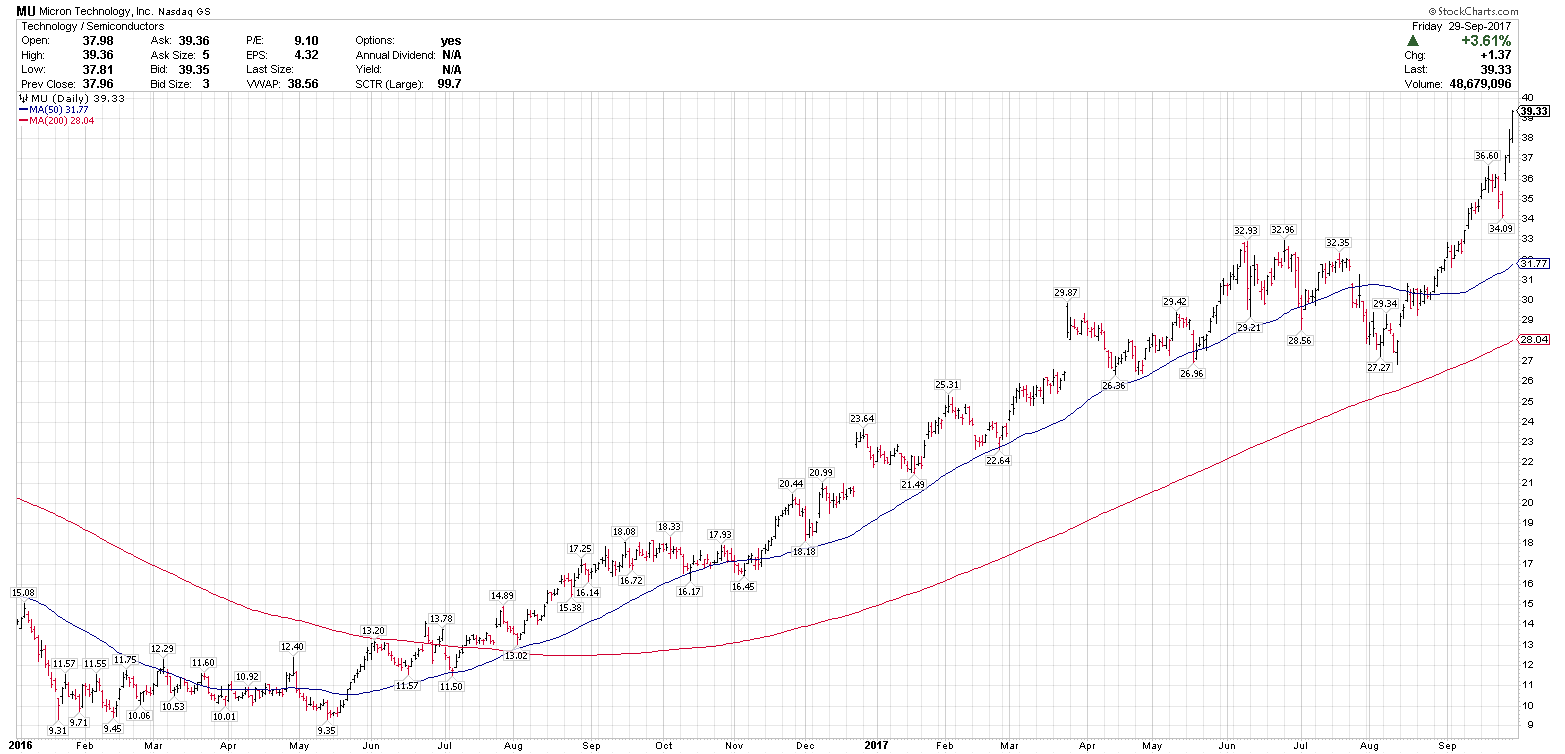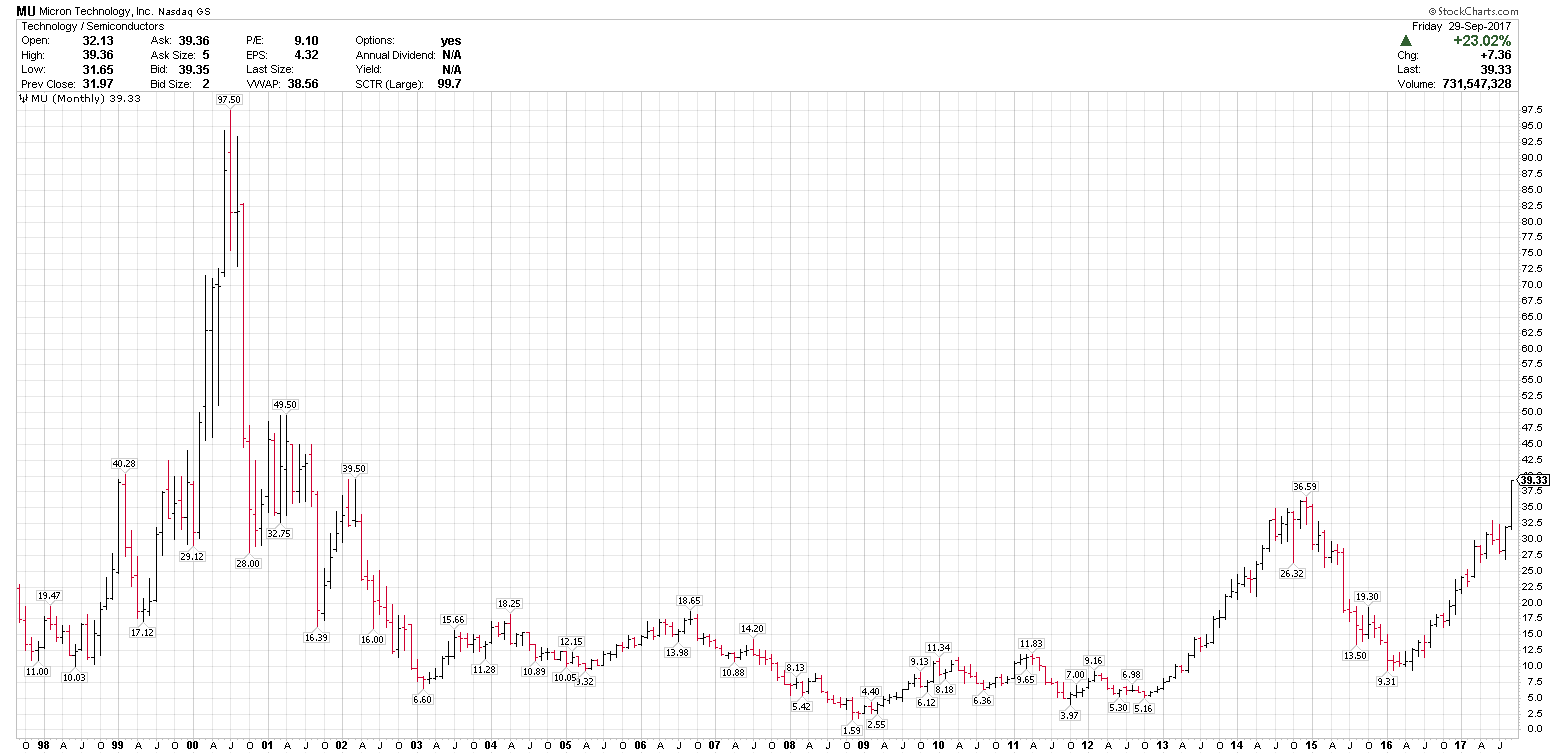 *Disclousre: At the time of this posting, we are currently long Micron (MU).