Energy and Oil: Value & Momentum Could Offer Significant Upside in 2018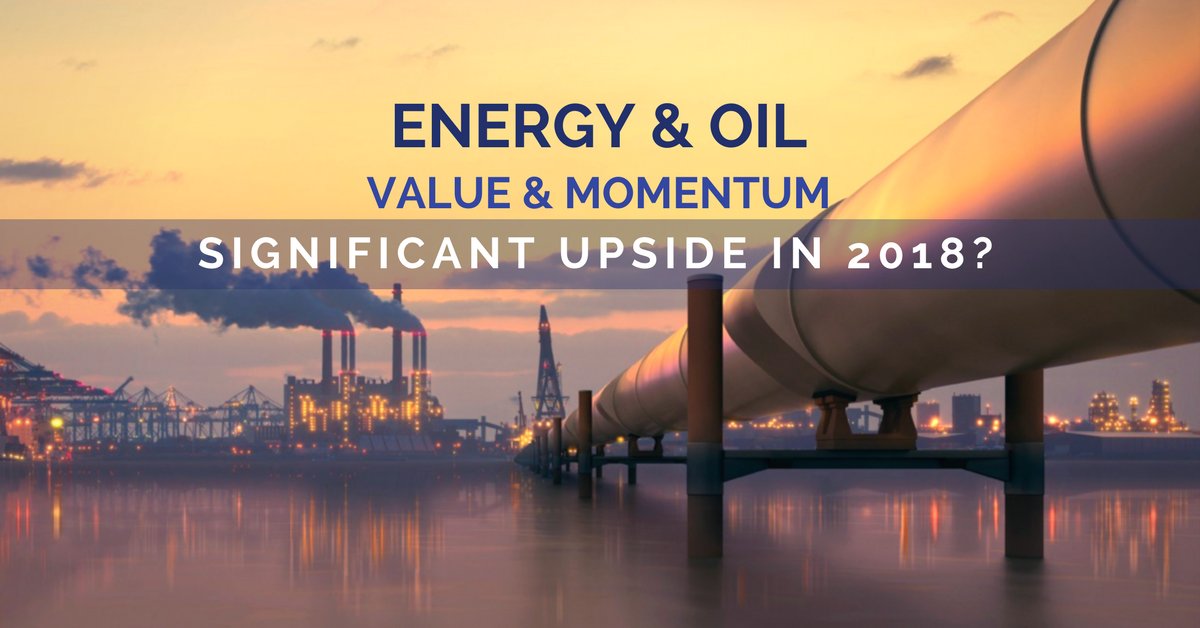 To follow up on our bullish Energy sector blog from November 5, 2017, the oil services sector continues to show many long term trend reversals and may offer significant upside and excellent reward vs risk trades going into 2018. A key part of my trading programs keys off moving averages, and in my longest term program, the 200day moving average is the core.
Many oil services names have recently crossed above their 200 day moving averages in the last few weeks and offer considerable upside potential if the trend continues. See the data below.
Data as of 12/27/2017
Name
Symbol
Market Cap
($)
All-Time
High
Current
Price ($)
% from
High
Over
200sma
Transocean
RIG
4.1B
129.61
10.72
-91%
Yes
Diamond Offshore
DO
2.4B
94.06
18.71
-80%
Yes
Whiting Petroleum
WLL
2.3B
371.68
26.26
-92%
Yes
Noble Energy
NE
1.0B
46.94
4.43
-90%
Yes
SPDR S&P Oil & Gas
Services ETF
XES
n/a
47.04
17.14
-63%
Yes
DO - Monthly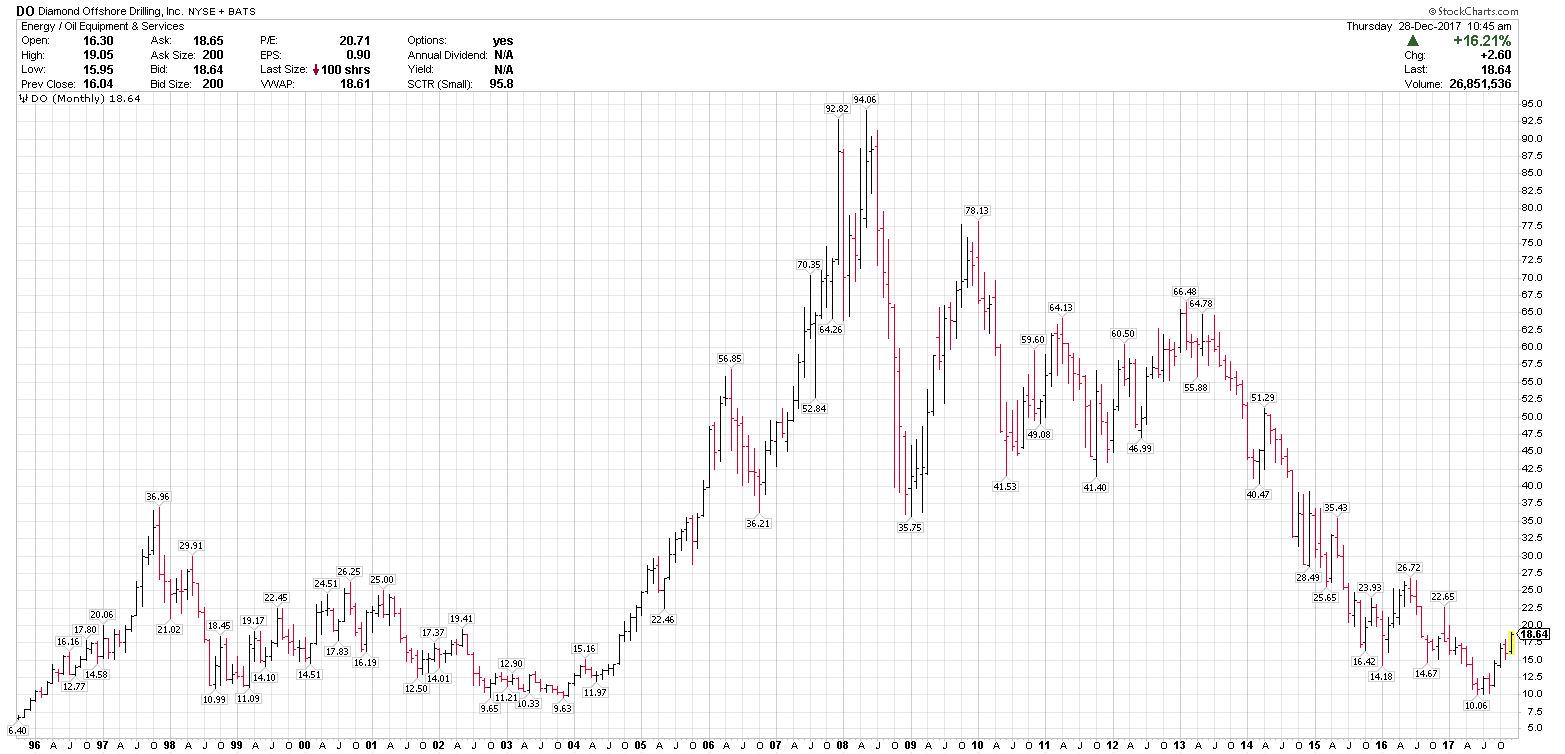 RIG - Monthly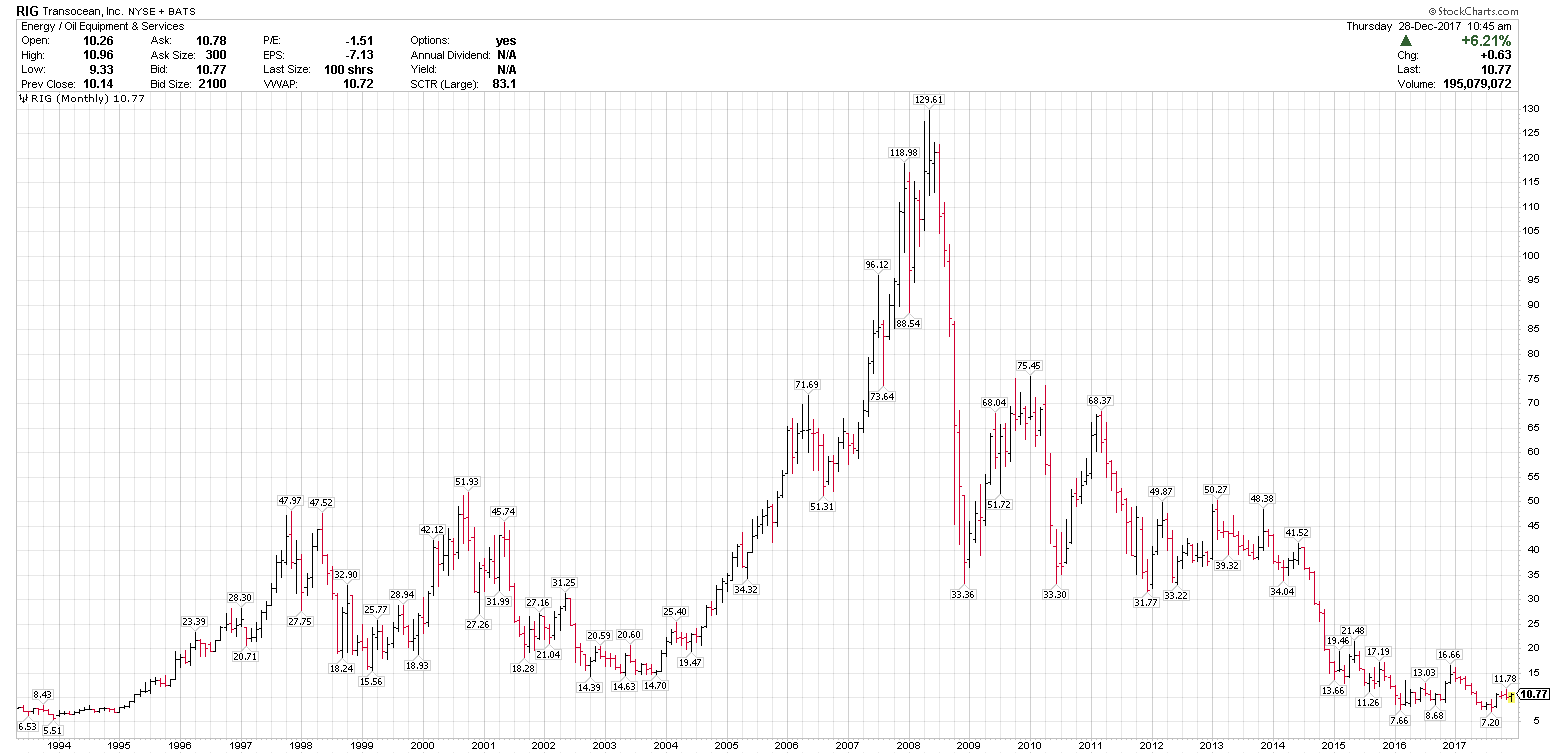 XES - Daily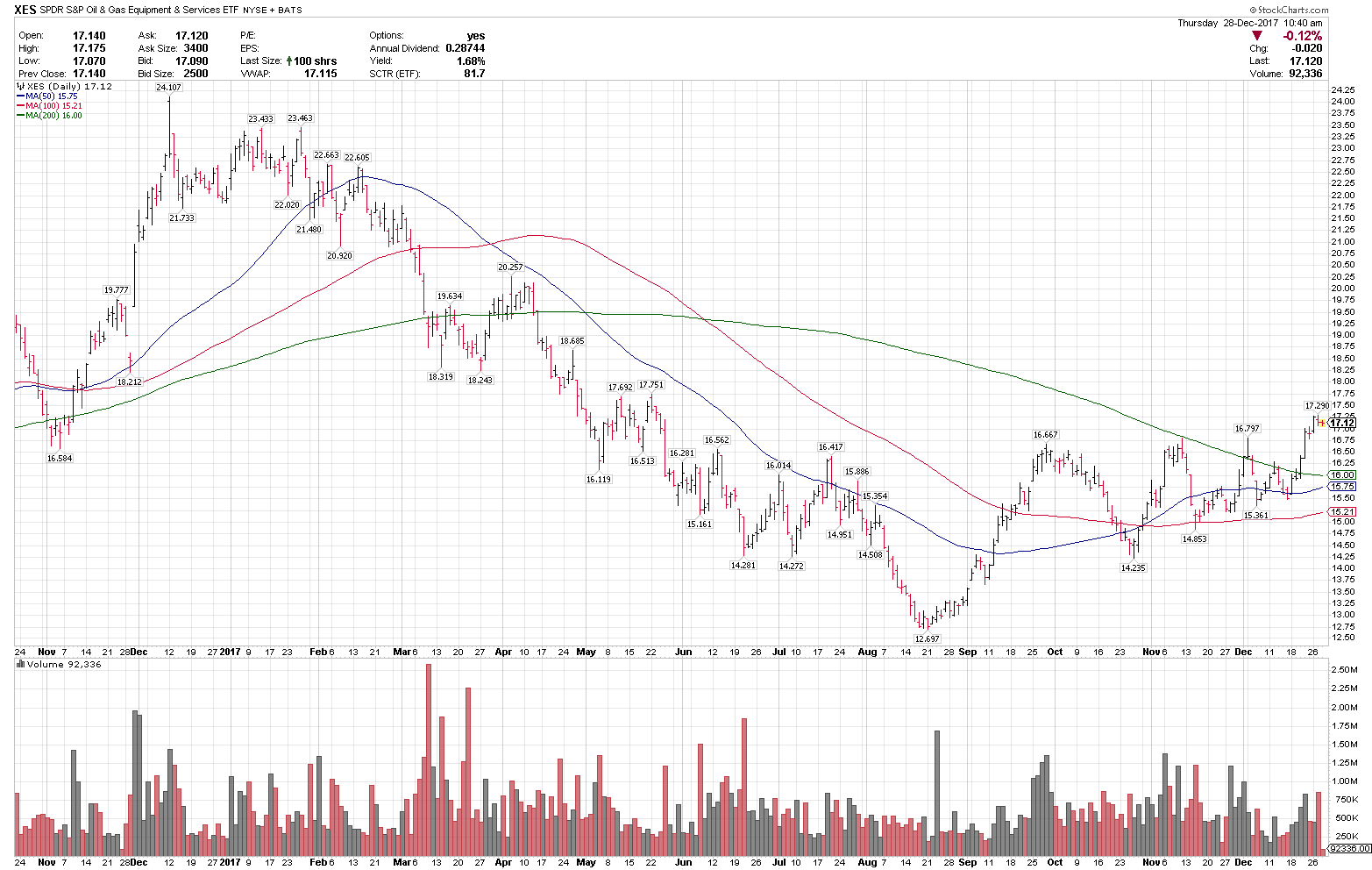 XES - Monthly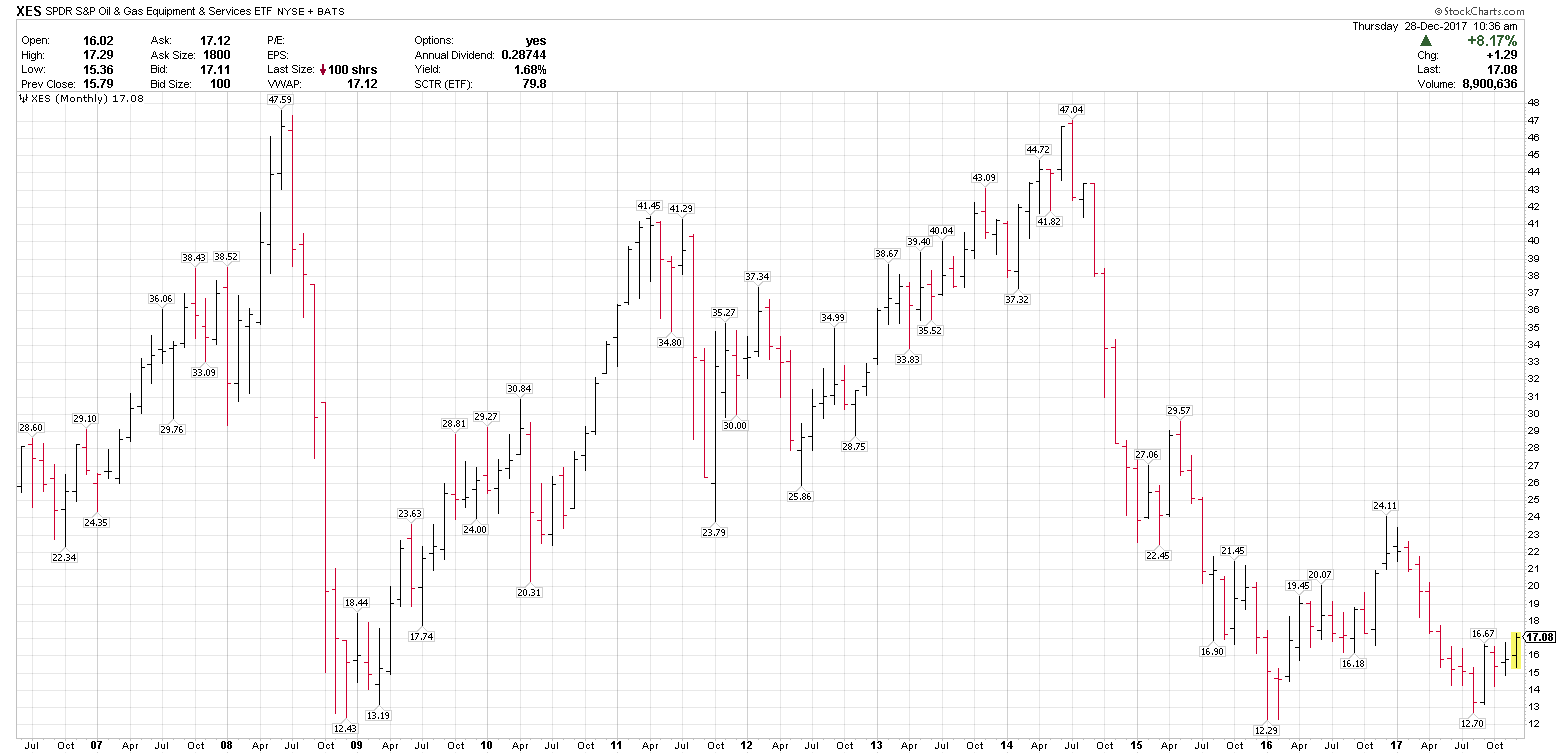 To clarify, potential reward vs risk means that by setting downside based stop loss prices when taking a position, one can reasonably quantify downside risk. Of course, price gap cans and do happen in stocks, but if the upward trend continues in this space, there could be significant upside in regards to how far they have declined from all time highs.
Of the ten worst performing industries in the Finviz database YTD, Oil and Gas Drilling E & P is the second worst performer and Oil & Gas Equipment Services is #9 from the bottom.

As we look into the data however, the more recent term activity is more constructive. From the Finviz database.
Name
Count
YTD
Up/Down
MTD
Up/Down
Week
Up/Down
Oil & Gas
Drilling E&P
45
11/34
29/16
39/6
Oil & Gas
Equipment Services
56
13/43
45/11
44/12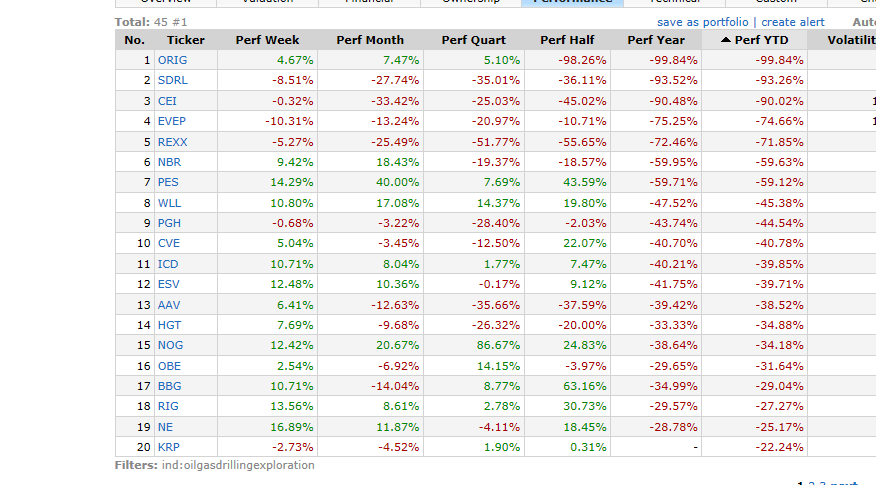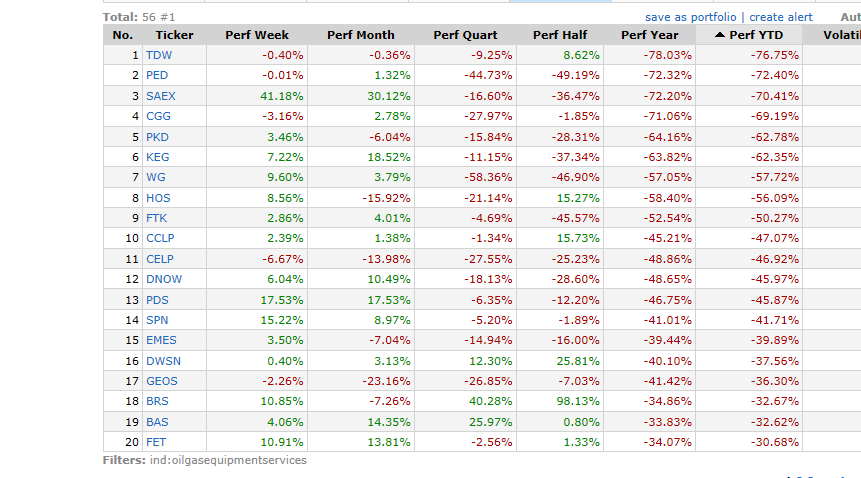 Over the years, many of the biggest winners can be found by identifying long term momentum reversals early and sitting in winning positions. Any outcome is always possible, but the reward vs risk odds in this space are very attractive.


Disclosure: at the time of writing this blog, we are long DO, WLL and XLE.