Emerging Markets - Poised for Another Move Higher?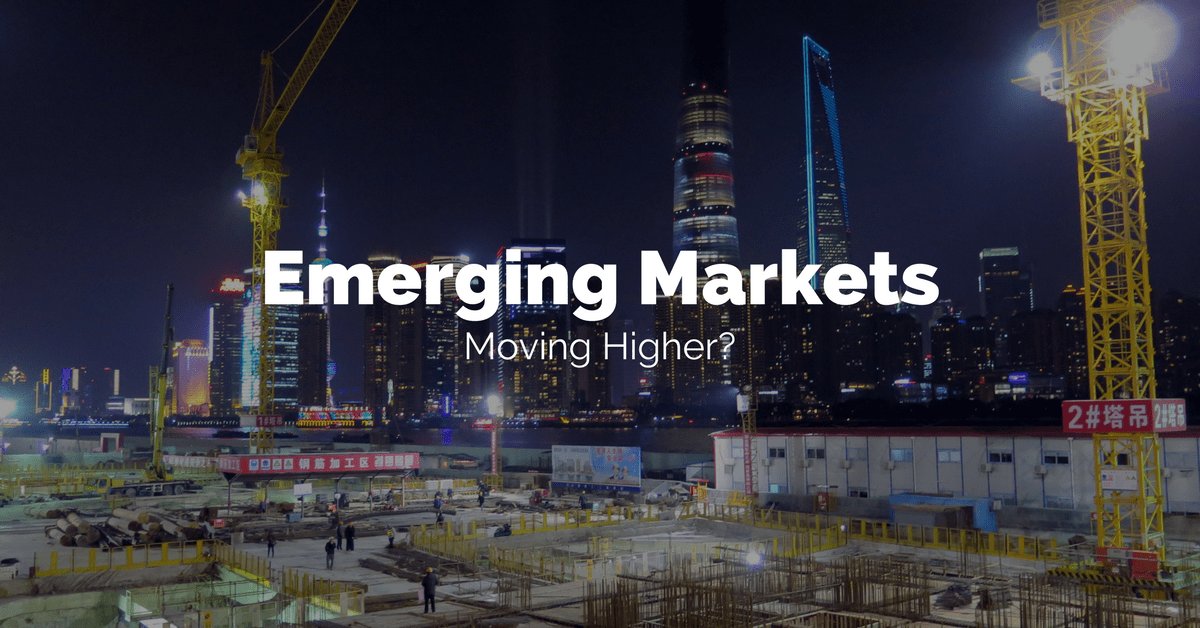 The iShares MSCI Emerging Markets ETF (EEM) closed at a new all-time high this past Friday, January 5, and has been steadily trending higher since the beginning of 2016. In October 2017, EEM made a new monthly all-time closing high, eclipsing it's prior all time high set in October of 2007, and closed higher than the prior month in 10 of 12 months in 2017. After three negative return years in 2013, 2014 and 2015, EEM was up 10.87% in 2016 and 37.28% in 2017.*
As readers of my blogs know, I use price based trend following programs, and view new all-time price highs as a bullish technical signal. One, there is no overhead supply of buyers trapped at higher prices waiting to sell once they are even in their position.
Two, many technical trading systems, CTAs, and trend following programs follow price momentum and keep buying as prices trend higher. Third, crowd psychology in markets tends to go with the "hot hand". New all-time highs fit the bill. From a purely technical perspective, new all-time highs are very bullish.
Of the top five country weightings in the EEM ETF, in order:
China, represented separately by the iShares ETF (FXI) is less than 1% from 10 year highs, and 15.4% below it's all time high set in October of 2007.
South Korea, (EWY), made a new closing high on Friday.
Taiwan, (EWT), made a new closing high on Friday.
India, (INDY), made a new closing high on Friday.
Brazil, (EWZ), a relative laggard, is 3.44% below 3 1/2 year highs and 42.5% below all-time highs set in April of 2008.
My strategy is simple. I follow price, I don't ask why prices make new highs or lows, I just accept that they are, and I don't overthink it. I do not pay attention to the fundamentals at all, but I do interact with other traders, investors and fund managers, and have noticed over the last 24 months that many value based and/or fundamentally driven fund managers have been discussing the bullish fundamentals of emerging markets stocks and their lower relative valuation to U.S. stocks. I won't go into any of the valuation metrics here because that is not my forte, but I defer to a close friend, Mark Yusko, Founder, Chief Investment Office and Managing Director of Morgan Creek Capital Management, who has accurately been discussing a bullish fundamental and valuation thesis in emerging markets equities for the last two years and continues to see excellent fundamentals there for the foreseeable future.
Emerging Markets equities, and EEM, in particular are in a bullish position from a technical basis, and from many accounts bullish on a fundamental and valuation basis as well. Essentially technical traders, price-based trading programs and value managers all have emerging markets on their radar screens.
With all of this being said, I do acknowledge that price trends can change at any time, including tomorrow. Bull markets can end at any time for any reason or for no reason, and I key on price and moving averages to tell me when longer term trends are weakening or breaking down. Currently the price trend is very strong in EEM and the single country ETFs that track the emerging markets as well. According to plan, I will continue to stay long in the uptrend, not spend any time pondering why it is or when it will stop and will wait for price to dictate my exit, whenever that may be.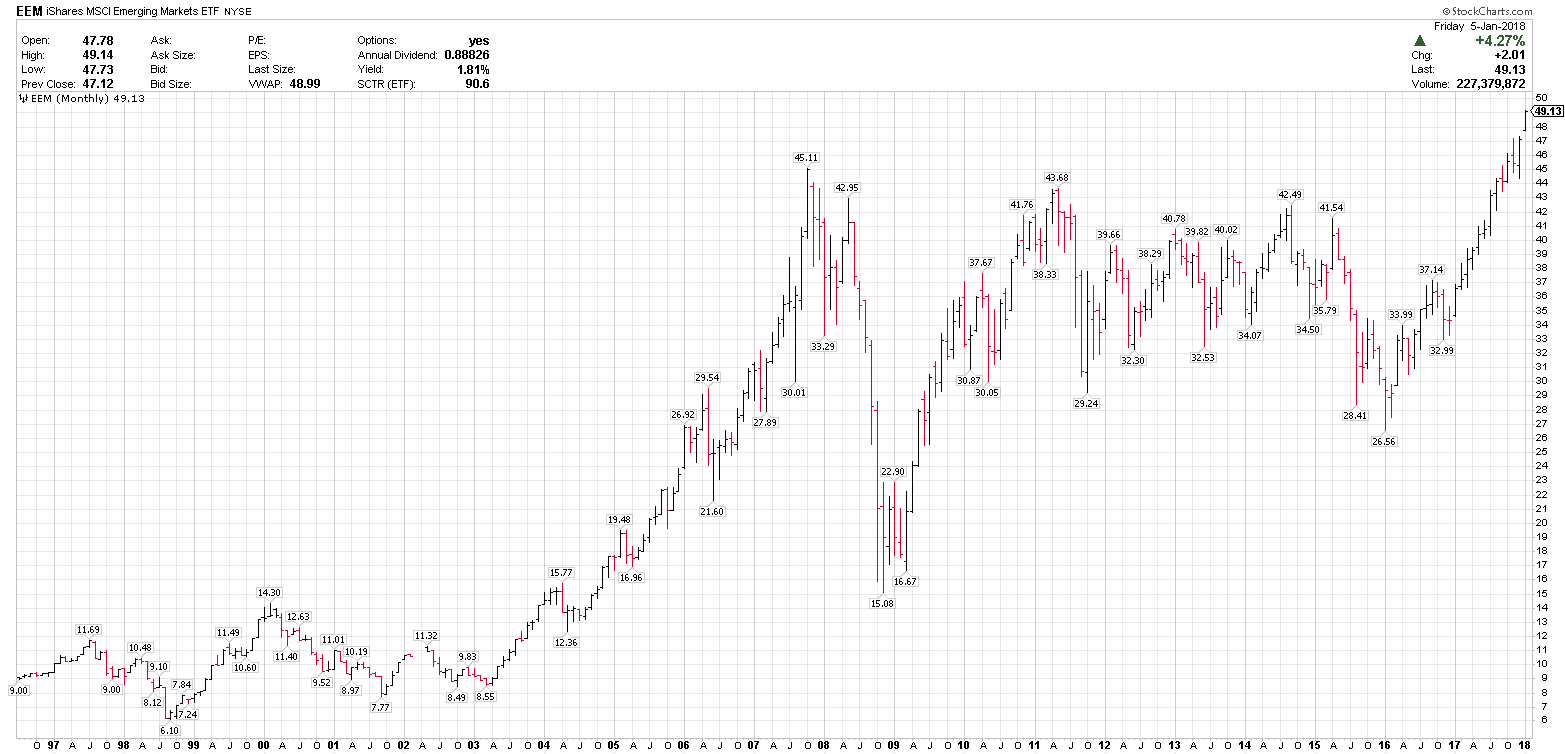 Disclosure: at the time of writing this article I am long EEM.
*I use data and charting from stockcharts.com, which uses dividend adjusted price charts. Some charting platforms shows a decline in share price when a dividend is paid out, which appears on the chart that price dropped in value. Dividend adjusted charts adjust the price for the dividend, without the appearance of a price decline.
**Monthly return data from Morningstar.com
***Country weighting statistics from iShares.com