Brighter Days Ahead For Gold?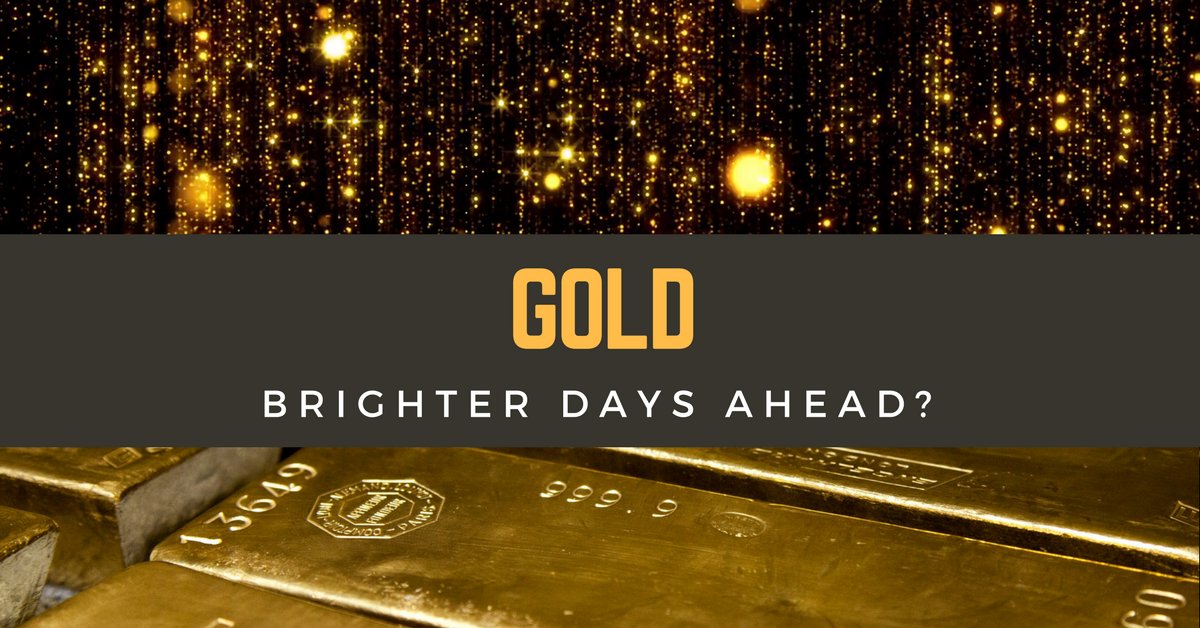 The 200 day Moving Average for Gold has turned up over the last four weeks, after turning down last November. The metal is also oversold by our metrics on the daily chart, having successfully tested its rising 50 day Moving Average yesterday, (see chart below). Add to that 3 higher highs and 3 higher lows, and the technical outlook in the intermediate term for Gold becomes slightly more constructive. On a longer term Weekly chart (below), the 40 week Moving Average has turned up notably for only the second time since 2013.
While these technical observations do show improving price momentum, objectively analyzing current price and trend is significantly different than prediction. Markets go where they go, and where they were yesterday does not accurately forecast where they will be tomorrow. Trend Following is a form of reactive price based Technical Analysis, it is not predictive however. Based on current price momentum, many, but not all, Trend Following programs may be long Gold. If the trend of higher highs and rising moving averages continues, it can only be because price has been pushing higher. We will continue to watch Gold, as one of our core macro markets, to see how this current trend plays out.