5 Keys to Playing Great Defense - Understanding risk, position sizing, and scaling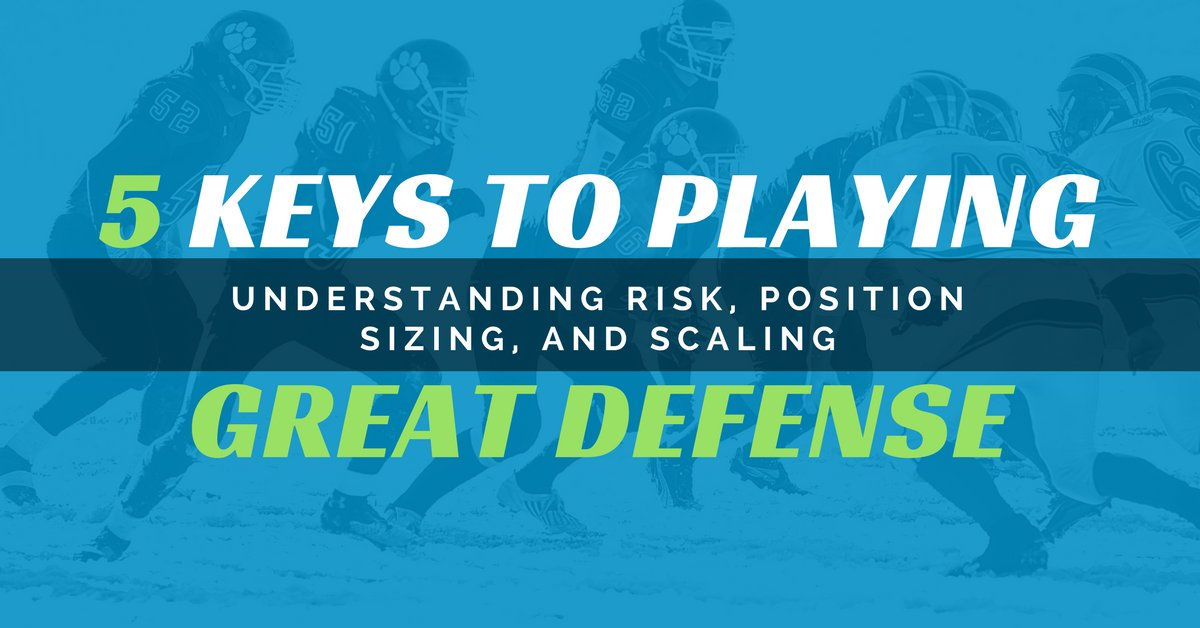 In sports it is said that Defense wins championships. Trading is no different. In my two decade study of some of the greatest traders and investors ever, George Soros, Stan Druckenmiller, Paul Tudor Jones, Bruce Kovner, Warren Buffet and others, they share different methods, but they all discuss risk management and loss control in great detail. I recently did a blog about Paul Tudor Jones from his Market Wizards interview and most of it is about risk management and money management.
Great defense and risk management has to be at the core of any trading plan. It is my belief if we can figure out ways not to lose alot of money in single positions and in the accounts overall during drawdowns, it is easier to be profitable. Think of your account equity as a stock. A high relative strength stock holds up much better than average in drawdowns. In the February sell off, the S&P 500 went down to it's 200 day moving average. High relative strength stocks like Boeing and Netflix did not even test their 50 day moving averages. Those two have already made new highs while the index is still below. Account equity works the exact same way, usually more narrow equity drawdowns make it easier to recoup prior equity.

Below I will discuss five key ideas:
1. Account Structure
Members-Only Content
Subscribe today to read the rest of this members-only article,
and get access to the rest of our systematic trading insights.
Sign Up Below
TTS Pro
Premium Twitter feed with daily trading updates and analysis
Trade Alerts emailed in real-time
Daily market recap and position update videos
Weekly global macro trend alerts of key global stock & financial markets
Weekly Webinars to review open positions, signals, and exits
Proprietary educational material made just for members
TTS Pro
Premium Twitter feed with daily trading updates and analysis
A members-only daily market recap and position update video
Weekly global macro trend alerts of key global stock & financial markets
Weekly Webinars to review open positions, signals, and exits
Proprietary educational material made just for members