5 Key Levels I Am Watching Right Now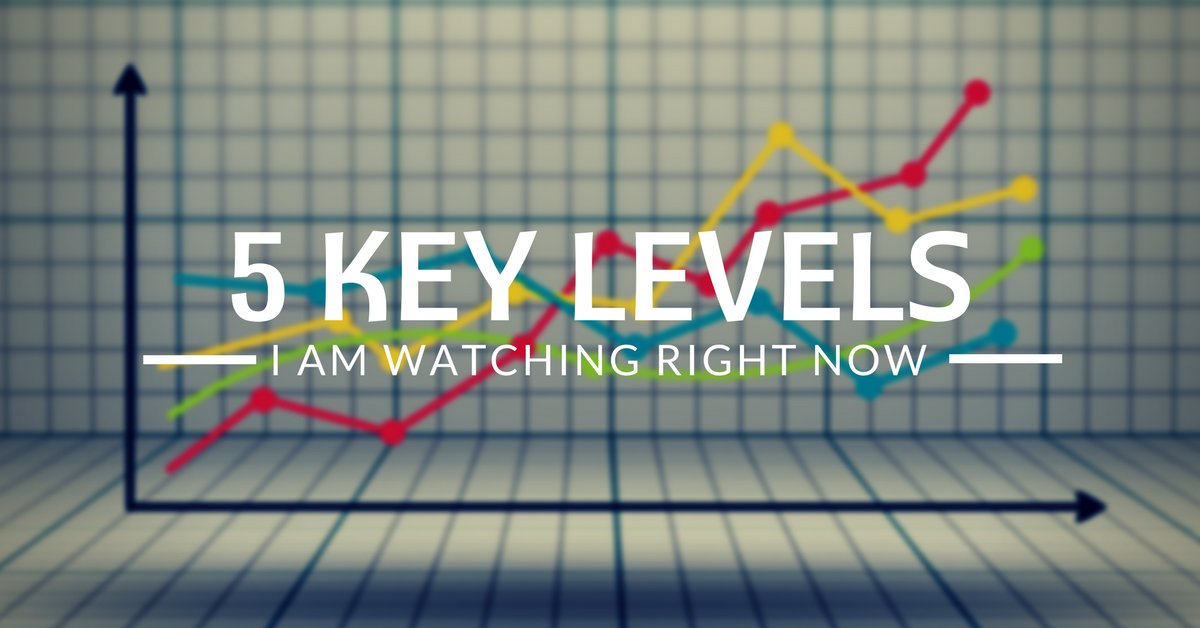 Past performance has no bearing on future results.
For informational purposes only, not a recommendation to buy or sell any securities. Please see our Disclaimer.
One of my core beliefs in trading is that it pays to be able to think a few steps ahead and prepare for various market outcomes. This helps a trader to carefully analyze different scenarios and plan the most rational plan of action. Advance planning greatly helps to avoid emotional and often costly snap judgements. With the recent heightened market volatility, here are 5 key markets and data points that I am monitoring. Please keep in mind, I only trade the chart in front of me, and do not trade off of fundamental data or trade one market based on what another market is doing. It does benefit me however to monitor various markets for possible advance notice and/or cautionary signals.
1. General Market Price
S & P 500 (SPX) made a recent all-time high of 2872 and a recent low of 2532. These are key levels right now, and a break above the recent high or a break below the recent low, while not predictive, could signal a further move in the direction of the price break. Markets have been known however to reverse right after crossing key levels, so while not predictive, I do look at price levels. Mathematically, markets can not go into a new up leg or a new down leg until they eclipse prior high or low levels. On a more narrow time frame, 2789 and 2647 are more recent high/low range and the same applies. Whichever breaks first, would indicate that side of the market is in control for the time being.
Members-Only Content
Subscribe today to read the rest of this members-only article,
and get access to the rest of our systematic trading insights.
Sign Up