15 Ideas from Paul Tudor Jones That Will Make You a Better Trader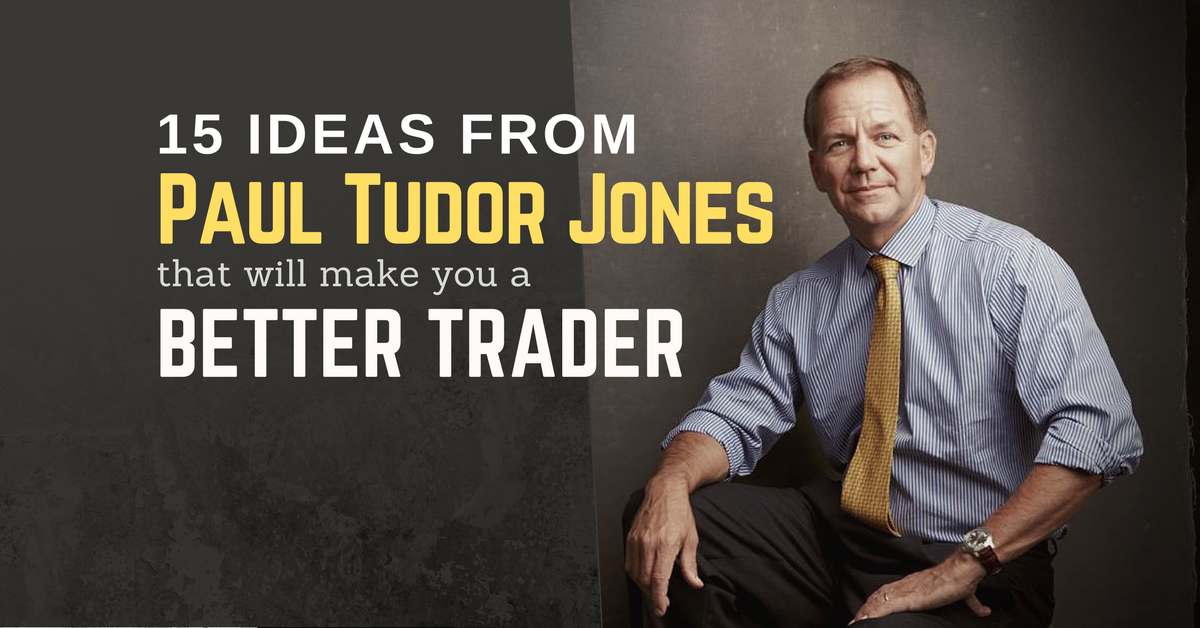 Past performance has no bearing on future results.
For informational purposes only, not a recommendation to buy or sell any securities. Please see our Disclaimer.

Paul Tudor Jones is a self-made Billionaire trader. I first read his interview in Market Wizards over 20 years ago and these statements below have helped shape my trading career. The following 15 statements were taken verbatim from his chapter in Market Wizards.
Like all of the truly great traders, Jones is laser focused on risk control.
"The market is going to go where it is going to go"
"Never play macho man with the market"
"Never overtrade"
"I am always thinking about losing money, as opposed to making money"
"Risk control is the most important thing in trading".
"When I am trading poorly, I keep reducing my position size".
"Don't ever average losers"
"Decrease your trading volume when you are trading poorly"
"Increase your volume when you are trading well".
"The most important rule of trading is to play great defense, not great offense"
"Every day I assume every position I have is wrong
"Don't be a hero, don't have an ego"
"I always believe that prices move first and fundamentals move second"
"I try to avoid any emotional attachment to a market"
"Don't focus on making money, focus on protecting what you have"
Ready to become a member?
In less than five minutes you'll have access to all our great Systemic Trading benefits.
Sign Up